Building Careers… One Mile at a Time.
Transporting a customer's why through developing the art of on – time delivery in an environment built on teamwork, integrity, and communication.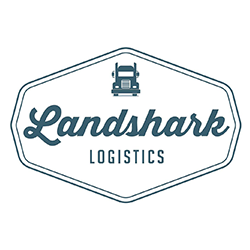 In 2015, the brokerage was formed to fulfill the capacity needs of a small catfish producer. Today, Landshark Logistics is a complete transportation solution. A "Truckers First" approach delivers a recipe that satisfies our shipping customers while delivering profitable results for our carrier partners.
A lifelong trucker branched out on his own in 2009 to help a poultry producer with some undesirable shipments. Today, Capital City is an elite midsize refrigerated carrier delivering customers products all over the USA. Capital City attracts and retains teammates that are transforming the art of on-time delivery.
Our drivers don't have jobs. Our drivers have careers. Our drivers are professional, hard-working, organized, safe heroes of the road. If our drivers sound like you, then we might be what you are looking for.
We are honest, yet we are not perfect. We price fairly, such that the fair-weather winds of the load boards aren't predictors of our RFP results. We are transparent. We run the best equipment and have the best drivers and frankly all shippers don't need the level of service we provide. If you require communication, dependability, and consistent and safe service, then we would love to have the opportunity to serve you.
Why be one of our Carriers?
Landshark Logistics approaches our carrier partners the same way that we approach our company drivers. We know how to communicate, and we know how to provide you profitable loads to run. Whether you are looking for a one–time load in a pinch or have interest in developing dedicated lanes, we are here to serve your freight needs.
We know how hard you work, and we understand the challenges you face because we overcome the same hurdles with our company trucks. Get setup today to experience a partner that will drive results to your bottom line.
Landshark Logistics has the technology you need and the financial wherewithal to support your business. Becoming one of our Agents allows you to leverage all that we have built while still staying independently self–employed. Reach out today and find out if Landshark is a fit for you.
Ed (poultry producer)
Capital City drivers and staff are the most dependable folks we deal with. Capital City gives us confidence to secure new customers because we know our product is going to arrive on time in the most efficient way possible. I couldn't imagine what my job would be like without Capital City.
Ed (poultry producer)
Marshall Jones
My name is Marshall Jones, I like driving for Capital City because you're not just a driver when you come to work here, they treat you like family. Capital City does everything in their power to make sure you have good home time. Not only do they have great home time, they also have great benefits, insurance policies, and brand new equipment. If you want to be treated like more than a driver, look no further than Capital City.
Marshall Jones
Ryan Estep
I like working at Capital City because they go above and beyond to take care of us. I am truly grateful to be a part of a team that truly cares. Having the opportunity to take part in the high performance culture at Capital City is something that has grown me as an individual and an employee.
Ryan Estep
We're expanding our operations and looking for dedicated DRIVERS who want to grow with us.