Compile critical customer information and analyze data in one go with Landshark TMS for Brokers. Comprehensive customer dashboards allow for fully integrated data, from default delivery, shipping, and billing details through to tendering and rating trends. Intuitive profiles allow for commodity and item information to immediately interpret the equipment requirements for each customer.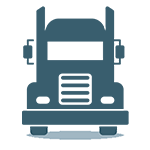 Match your client to your validated carrier on one single platform
Integrated support for freight forwarding, managed services and brokerage needs
Leverage insightful and actionable data to inform your business intelligence
 Save time with automated and intuitive quotations from RateFriend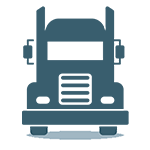 Improve Business Efficiency
Automate client and carrier quotes and repeated tasks
Create insightful reporting from the integrated CRM
Easily view complex data on comprehensive data dashboards
Improve Customer Relationships
Set up customer profiles for easily accessible information
Integrate with client OMS and ERPs
Allow customers to arrange and view shipments
Manage Carrier Logistics
Validate carriers and view their service history
Allow bids, award loads, and sort quotes
Tender carrier loads and manage external load boards
Execute Cost Control
Automate GL codes, cash advance amounts, and commissions
Manage carrier charge disputes and settlements
Save money on data collection and easily view cost inefficiencies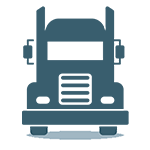 Improve Carrier and Client Relationships
Landshark TMS for Brokers allows you to validate carrier information from insurance and hazmat credentials through to current capabilities. Easily track a carrier's service history, current load tenders, and automate any alerts that require your attention. The system allows for automatic matching of the client to a carrier to improve customer satisfaction.
Intuitive Quoting and Streamlining Through Automation
Set up exceptions to be flagged for your attention while leaving the daily compliance tasks like quoting, payments, and carrier cash advances to run automatically in the background. Quickly track loads while working on a portal that is fully compliant with EDI, emails, or normal web services to communicate with clients and carriers. Landshark uses an intuitive tool that allows for accurate quotes to be generated based on live contracted lanes, ensuring the best rate for your business.