Landshark Logistics offers a trucking indexing tool, which allows you to monitor the demand for freight capacity daily. Having accurate and trusted data on the freight market can help you interpret the often unpredictable and continuously changing nature of freight capacity demands. Ensure the best rates for your business with daily updates from the aggregate data of over eighty million combined annual loads. Compare daily prices against a trusted live market average, ensuring you are viewing the most accurate values.
Landshark Logistics tools are the only freight index to compile information for all freight modes to ensure the most relevant and comprehensive information for transport management firms to shipping companies alike.
Different modes displayed include:
Truckload and rail deliveries
Light freight including less-than-truckload
International air, ocean, and intermodal freight models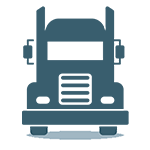 Landshark Logistics indexing tool allows you to filter by customer rate, carrier rate, contract rate, and spot rate to provide trusted and current data on the market rate for international and North American lanes. Whether you're a procurement services provider or a fleet owner, the results can be tailored to your needs to ensure you have the most accurate data to hand.
All data is calculated from the Landshark customer network, with daily batches uploaded and data-stripped to preserve customer anonymity. The tool allows you to analyze rates on an international scale by mode, equipment, rate, and lane type. Quickly examine trends and benchmark multiple lanes in one go. Watch all the data of global lanes and different rate types internationally on one straightforward platform. Find out what the market is paying for freight while making informed decisions.