Landshark Logistics TMS suite provides one platform for comprehensive transport management systems and fleet overview. Carriers can easily manage drivers, equipment, and their fleet to streamline daily operations and eliminate time-wasting miles with added transport efficiency.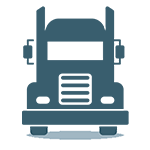 Improve customer satisfaction with integrated planning, shipping, and tracking solutions
Ensure driver and equipment compliance with up-to-date qualifications and records
Dispatch fleets intuitively to reduce empty miles and wasted time and money
Focus on business development while daily repetitive tasks become automated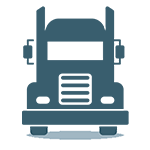 Optimize Driver & Equipment Dispatch
Improve rota management with logging of driver availability

Track driver location, SKUs and activity from one portal

Alert users to issues with exception management
Improve Compliance
View driver training needs and current qualifications

Ensure equipment checks are up-to-date

Maintain drug testing records and accident logs
Optimize Business Operations
Execute cost control with data analytics
Model fleet paths with drivers, domiciles and vehicles
Monitor carbon footprint and CO2 emissions with Mojo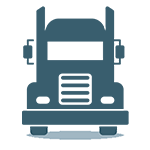 Strengthen Your Entire Workflow with Mercury Gate
Landshark Logistics allows you to bolster your entire workflow, from mitigating risk through accurate compliance records to implementing driver checks with MercuryFleet and DSMS performance monitoring. The driver and equipment tracking system also allows for the dispatch of units for maximum benefit to the customer, reducing wasted miles and time.
Systems That Scale Your Business
Landshark Logistics allows for financial costs to be minimized with the automation of repetitive tasks, allowing for more time to be spent on business strategy and development. Streamlining systems for the customer will boost business trust, while more intuitive dispatch and tracking systems will ensure that your fleet is working in the best way for your company.