Logistics Carrier Management
At Landshark, we have many years of experience in logistics carrier management, and we can automate the details of carrier data management, enabling you to focus on the core of your business.
You can have peace of mind knowing that the carriers you have chosen meet your specifications in a number of different areas including…
Driver qualifications
Lanes served
Hazmat qualifications
Certifications
Contract terms
Financial strength
Equipment quality
Operating authorities
Insurance coverage and limits
High safety ratings
The service that we provide is more than just a management tool. We use Carma for automated processes, providing onboarding support and ensuring carriers are maintained. With our service, managing a huge fleet of carriers is made easy.
Carma can be integrated with a number of the best carrier monitoring and onboarding services. This includes Carrier411, DAT CarrierWatch, TRUCKSTOP.com, and RMIS. Highly automated processes like this are going to deliver a huge number of benefits.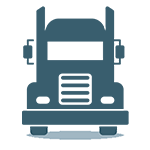 Any business can be configured with Carma
A lot of business owners have become frustrated with their logistics carrier management because they feel like it holds them back or is not tailored to their needs. This is something you do not need to worry about, as Carma can be adapted to suit your exact specifications.
If you would like to find out more about the logistics carrier management that we provide, please do not hesitate to get in touch with us for more information. We will be happy to explain how this could work within your company landscape.